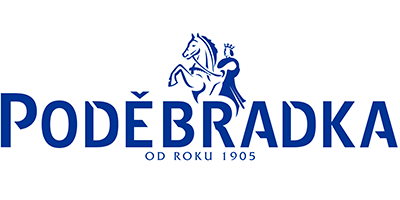 More zest for life.
Poděbradka is a mineral water with a distnict mineral composition and a unique taste. Aside from natural mineral water, Poděbradka also offers a wide range of flavors as well as Prolinie, the only sweetened water on the Czech market with no sugar and calories. Poděbradka is inseparable from Poctivá limonáda ("proper lemonade"), made to a traditional Czech recipe.
Go to Poděbradka website

Our Brands
We produce traditional natural mineral and spring waters as well as juices, snacks and soft drinks of world-renowned brands.